Why Choose Us?
---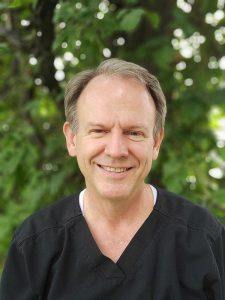 Dr. Wright has practiced dentistry for over 30 years. He grew up in Salt Lake City, attended Skyline High School, University of Utah and the University Of Washington School Of Dentistry. During his career he has mastered many aspects of dentistry including root canals, wisdom teeth extractions and orthodontics along with general family dentistry and cosmetic dentistry.
Dr. Wright is "one of a kind" with his caring, non-judgmental approach regarding your dental needs.
Dr. Wright enjoys spending time with his family, boating and attending U of U football games.
Meet Our Team
Our friendly team is excited to meet you! When you visit Wright Family Dental, you can count on us to put you and your needs first at all times. We will treat you with the same care and compassion that we would members of our own family, and we will take the time to help you understand your oral health and treatment options so that you can make informed decisions about your care. Our team is also fluent in Spanish. Contact us today at 801-566-3332 to schedule your appointment with our dentist in Midvale, Utah, and learn more!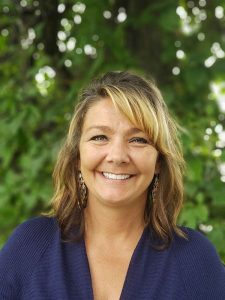 Desiree has been in the dental industry for 17 years and still loves what she does.
Desiree prides herself in making sure her patients and staff have a valuable, honest experience while in our office. "We are not salesman, but family!" Desiree enjoys spending time with her two kids, four grandchildren and sidekick "Dexter the dog."
Desiree is also the president and founder of a not-for-profit charity that focuses on providing resources for persons in recovery and their families. Even if it's just a conversation, Desiree will do what it takes to help others take a positive step forward. Desiree is a ROCKSTAR! We all love and can't live without her.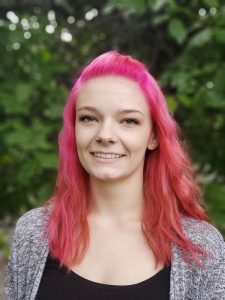 Cheyanne – Office Coordinator
Cheyanne handles patient care and needs as well as assisting the office manager with financials and insurance.
Cheyanne has been a part of the dental industry since elementary school. Her mom would pick her up after school and take her back to work with her. Cheyanne's favorite part was putting on her scrubs and helping in any way possible from sanitation to decorating for the holidays.
In her spare time, Cheyanne enjoys the outdoors, fresh air, endless adventures and spending time with friends and family. Cheyanne lives by the quote "The mind is everything, what we think, we become." Nothing motivates Cheyanne more than personal growth and seeing happiness in other.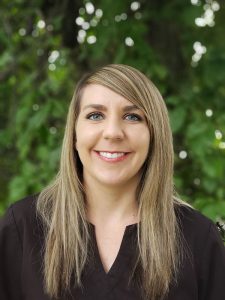 Alissa – Dental Hygienist
Alissa thrives to be a thorough, but gentle hygienist. She tries to help patients be as comfortable as possible in the dental setting. Alissa has been a dental hygienist for eight years and worked as a dental assistant for two years prior to hygiene school.
Alissa attended Dixie State University for Dental Hygiene school. Along with dental hygiene, she is licensed to give anesthesia and nitrous oxide.
Alissa currently lives in Sandy with her husband and two little boys' ages, two and three. Alissa loves to spend time with her family and doing fun things with her little boys. They are very active and enjoy doing things outside. Alissa's passions are swimming and movies.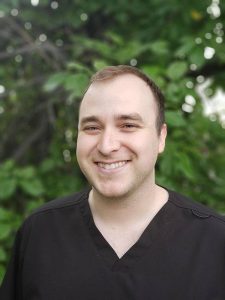 Matt's main goal as a hygienist is to make sure that all of his patient's questions are answered while also making them feel happy and confident with their oral health. Matt has been in the dental industry for seven years, including time as an assistant for oral surgery and orthodontics before becoming a hygienist.
Matt graduated from Bountiful High School, completed dental assisting training at the DATC, and went on to earn his dental hygiene degree from Salt Lake Community College.
Matt currently lives in Bountiful with his two cats. He likes to spend his spare time playing video games, cooking and watching horror movies. He is avid collector of Funko Pops!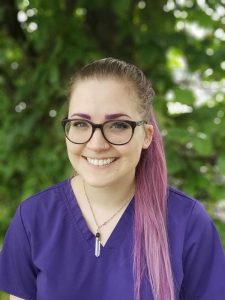 Kelsey – Dental Assistant
Kelsey studied at USU and attended the Dental Assisting School of Utah. She has been assisting for seven years, three of them with Dr. Wright.
Kelsey has a three-legged cat named Saber and her favorite hobbies include cosplaying, video games, embroidery and gardening. Kelsey knows life can be challenging at times, but lives by the motto "Always keep fighting."